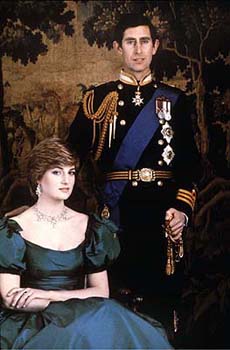 PERKAHWINAN DIRAJA
---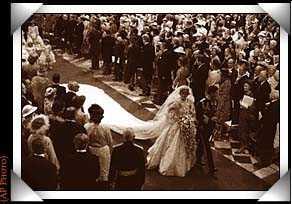 Tarikh: 29 Julai 1981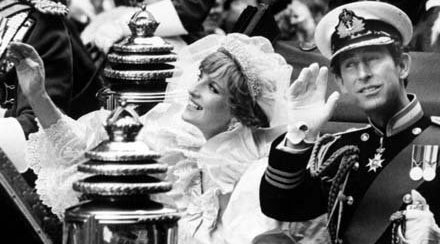 Pada tarikh yang bersejarah ini, hampir tiga suku penduduk dunia mengikuti perkembangan perkahwinan diraja yang bersejarah ini. Ini merupakan perkahwinan yang dianggap sebagai perkahwinan abad ke-20 atau "Wedding of the century". Perkahwinan mereka dimulai dengan pertunangan yang berlaku 24 Februari 1981 . Perkahwinan Prince Charles dan Lady Diana berlangsung di St. Paul 's Cathedral dengan disaksikan lebih 750 juta penonton dan pemerhati di seluruh dunia mahupun di England atau diseberang laut dengan menggunakan teknologi moden iaitu satelit yang dipancarkan melalui peti televisyen ke rumah-rumah serata dunia. Pada ketika itu, Lady Diana berumur 20 tahun manakala Putera Charles pula berusia 32 tahun .
Janet Dailey (American Queen of Romantic Fiction), pernah menulis dalam STAR :-
""In the tall, dark and handsome mold, Charles is nearly 6ft.with dark brown hair , aquiline features and eyes that crinkle at the corners when he smiles.His mouth strong and well defined, firm yet gentle. His leanly muscled build is indicative on his excellent physical condition. At 32, he's reaching the prime of his manhood. Diana is a statuesque honey blonde with large gray-blue eyes and a disarming habit of standing smiling glances at people. Wholesome and fresh, she was a 20 year old virgin. Her milk-smooth complexion is flawless. Even Britain's Archbishop of Canterbury was moved to say : " This is the stuff of which fairy tales are made." But before long the fairy tale had turned into a horror story, the prince into a frog. Last week came the final devastating tragedy. In the next 45 pages, STAR pays tribute to the life and style and beauty of Princess Diana, the woman they're calling the People's Princess.""